Biennale Architettura 2016
La Biennale di Venezia
Pabellón español
Spanish pavilion
Spanish Dream
Colectivo Cadelas Verdes: Ana Amado, Marta Marcos y Luz Paz.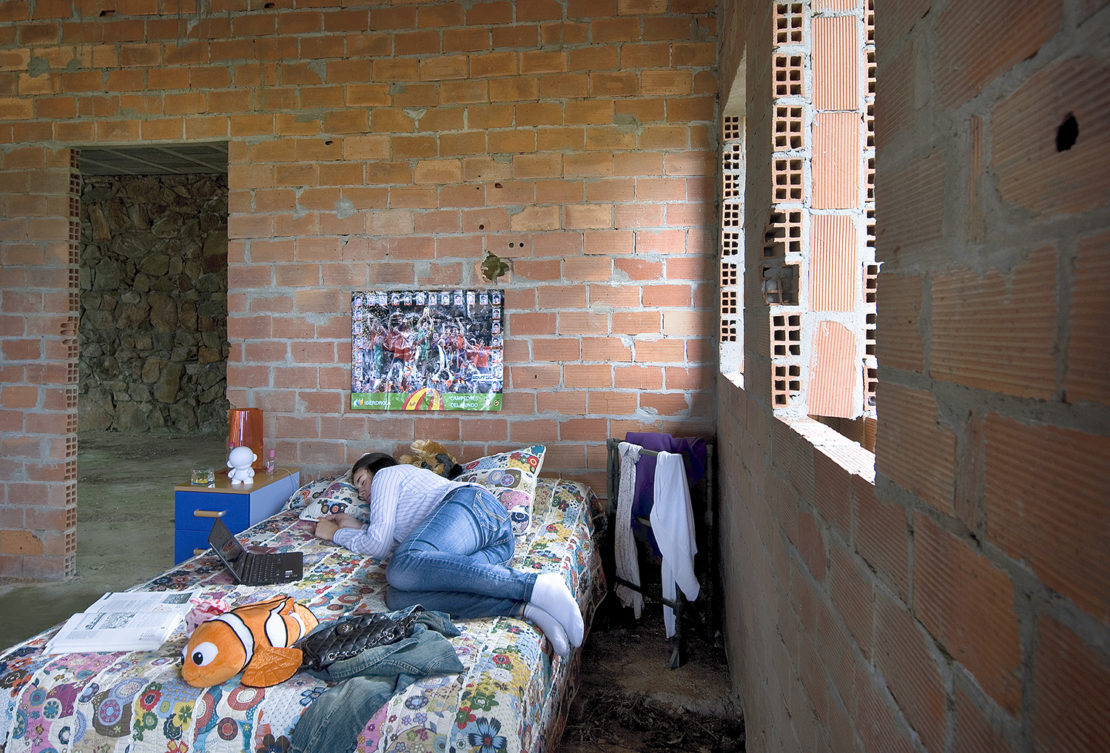 Spanish Dream proposes a critical approach to the economic crisis and its consequences, referring to the American Dream as a symbol of identity of a country through its collective desire: to have home ownership in the Spanish case.
This dream broke and, as legacy, we have an invaded country with unfinished buildings, premature ruins that are part of our landscape, like symbols of an individual and collective drama.
Spanish Dream refers specially to the emotional, creating family scenes in unfinished buildings. The aspect is far from a domestic place and contrasts with the normally of the daily scenes, looking for a reflection about a society that, following the desire of becoming owners, forgot the real sense of inhabiting.